By Michelle Brown, Guest Blogger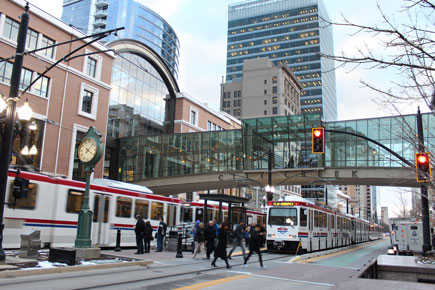 The Clear the Air Challenge is almost here! This annual one-month long campaign is aimed at getting Utah residents to rethink how they get to and from work and how their transportation choices affect air quality. The goal of the Challenge is to have people try alternative transportation strategies to see what mode best fits their lifestyle, with the hope that they will adopt the new method of travel year-round.
The Clear the Air Challenge is celebrating their 10th anniversary this year, and you can help them celebrate by signing up for the 2019 challenge, just visit: cleartheairchallenge.org. Whether your favorite TravelWise strategy is carpooling with your office buddies, staying fit through active transportation, or skipping the trip all together, all of these alternative transportation methods are helping improve Utah's air quality. In all, there are actually seven recognized strategies that you can implement during the Challenge:
Carpool or Vanpool
You + passenger(s) driving to and from work
Use Public Transit
Bus, TRAX, FrontRunner, Streetcar
Use Active Transportation
Walking, biking, scootering, etc.
Trip Chain
Combining multiple stops into one trip, preventing multiple trips overall
Telework
Working from home, or other remote location, which eliminates your commute
Skip the Trip
Plan ahead and avoid unnecessary trips
Use Electric Vehicle – new to this year's challenge!
Take credit for zero-emission commuting
So how do you track your activities after signing up? Simple! This year the Challenge is now offering an app that allows you to quickly input your most recent travel. The app seamlessly links to your Clear the Air Challenge Account if you already have one as well. Additionally, you can still use the traditional TravelWise Tracker platform available at travelwisetracker.org. These tools help you see the impact your TravelWise strategies are making and also help you find carpool partners in your area, find best travel routes, and more.
This February, be a part of Utah's clean air solution and join the 2019 Clear the Air Challenge!
For a great tutorial on how to prepare your office team for the upcoming challenge, checkout the great YouTube EBTR Webinar created by Department of Environmental Quality and Salt Lake Chamber of Commerce. The video walks you through the tool basics, goals of the Challenge, and much more.
Michelle Brown is the resource stewardship coordinator. She works with agencies to implement best practices and stewardship measures to improve air quality.