By Eleanor Divver
You've probably heard about radon in the news, or maybe from a friend or neighbor. You may know that radon is a radioactive, cancer-causing gas. You may even know that it is the number-one cause of lung cancer among non-smokers.
(You undoubtedly know that NASA didn't bring it back from the moon, but it may be difficult to convince Phil of that.)
But while many people are aware that radon in their home poses a serious health hazard, they may think that testing and mitigating for radon is difficult or prohibitively expensive (it's not). Besides, what are the odds that your house would test high for radon?
Depending on where you live in Utah, the odds aren't necessarily in your favor. One out of three homes in Utah test above the radon action level of 4 picocuries per liter (pCi/L) of air, and in some areas of Utah, one out of two homes test above the action level. In fact, the average radon level in homes tested in Utah is an unhealthy 5.3 pCi/L of air.
Reasons to test – and retest – for radon
A family moved into their dream home in Salt Lake City 15 years ago and tested their home for radon. The home's radon levels were below the Environmental Protection Agency's (EPA's) radon action level. The family started remodeling and never thought about radon again until the ER visit where they discovered that the wife and mother of the family had Stage 4 Lung Cancer. But she never smoked—how was this possible?
They re-tested the home and discovered the radon levels were very high—so high that it was like smoking three packs of cigarettes per day. How did this happen? Well, radon comes from the natural breakdown of uranium in soil and rock. So when the family remodeled their home, they inadvertently created an opening in their foundation that allowed radon gas in the soil to enter their home.
How to test your home for radon
Testing your home is easy and inexpensive. Test kits are available online for $9 for Utah residents.
The quickest way to test is through a short-term test that remains in your home for about two days. Some general instructions:
Close your windows and outside doors and keep them closed as much as possible during the test.
Place the test kit in the lowest, lived-in level of the home, such as a basement. The kit should be put in a room that is used regularly like a living room, playroom, den or bedroom, but not your kitchen or bathroom.
Place the kit at least 20 inches above the floor in a location where it won't be disturbed, away from drafts, high heat, high humidity, and exterior walls. Leave the kit in place for as long as the package says.
Reseal the package once you've finished the test and send it right away for analysis to the lab specified on the package. You should receive your results within a few weeks.
How to mitigate your home for radon
Learning that you have elevated radon levels in your home can be upsetting, but fixing the problem is easier and less expensive than you may think.
Hire a certified mitigator
Certified mitigators have the technical knowledge to reduce radon levels in your home safely and effectively, so it's critical that you hire a trained contractor who is certified in radon mitigation. Go to our radon website and click on the Certified Mitigator link.
Get three bids from the NRPP/AARST list
If you solicit at least three bids, you will have a good idea of the general price range of mitigation services. You may want to choose a contractor located close to your house or go with the lowest price.
Weigh your cost options
Your contractor will usually recommend an active mitigation system either inside your home or outside the house. Since every home is different, one option may work better for you than the other. The cost should be around $1500.
Get a signed contract
The mitigator should sign a contract that he or she will get the levels at or below 2.7 pCi/L of air. If he or she is not willing to do this, don't use them.
Test your home for radon after the system is installed
The contractor will give you a test kit to check the radon levels in your home after the mitigation system has been running for 24 hours. Certified mitigators guarantee their work, so they will return to your home and make adjustments to your system if the levels don't fall below the 2.7 pCi/L threshold.
Check your radon mitigation system regularly after installation
You can tell if your mitigation system is working properly by checking the manometer installed by the contractor. The manometer measures the vacuum pressure inside the system, letting you know if the system is on and the fan is working. We recommend that you test your home every two years, even with a mitigation system, to make sure that the system is still functioning properly.
Your ongoing costs will be relatively minimal after installation. You'll pay about $6 to $8 per month on your utility bill, and you will need to replace the fan after about 15 years. If you or a family member needs financial assistance and you live in Salt Lake County, Green and Healthy Homes has funding available to help qualifying families pay for the costs of mitigation.
We hope this article takes some of the mystery out of radon and radon mitigation. And remember, to protect yourself and your family, test your home for radon today.
We have $9 test kits available for Utah residents. Testing is easy, and you'll get your results back quickly. If you have further questions about radon or radon mitigation systems, please call me at (801) 536-0091.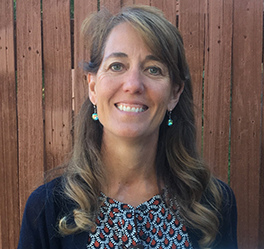 I have worked in the radon field for 18 years, most recently as the radon coordinator for the Department of Environmental Quality. I enjoy being outdoors with my family and golden retriever.