Offices
Jump to:
Divisions
Jump to:
Office Location
195 North 1950 West
Salt Lake City, UT 84116
Phone: (801) 536-0095
Fax: (801) 536-0061
TDD Number: (801) 346-4128 or 711
Executive Director's Office
Provides Departmental Leadership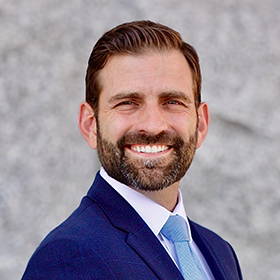 Executive Director
Scott Baird
(801) 536-0095
Deputy Director
Kim Shelley
(801) 536-4403
Executive Assistant
Becky Larsen
(801) 536-0095

P.O. Box 144810
Salt Lake City, UT 84114-4810
Directs planning and policy development within the Department.
Supports implementation of State and Federal environmental laws, rules, and regulations.
Maintains State primacy for implementing Federal programs.
Implements community affairs and outreach programs.
Provides technical and policy recommendations to the Governor and Legislature.
Coordinates Department programs with Local Health Departments.
Provides general services and program support.
Coordinates public affairs.
Coordinates budget and financial accounting.
Provides human resource management services.
Program Contacts
Business Assistance: (801) 536-4000
Local Health Liaison/Planning: Renette Anderson (801) 536-4478
---
Office of Attorney General Environmental Division
Provides legal support and services for the Department
Division Chief:
Craig Anderson
(801) 536-0286

P.O. Box 140873
Salt Lake City, UT 84114-4810
Program Contacts
---
Office of Human Resource Management
Provides Departmental Recruitment, Training, Payroll, Trip Reduction, Classification, and Other Personnel Services
Director:
Larene Wyss
(801) 536-4284 (Office)

P.O. Box 144810
Salt Lake City, UT 84114-4810
---
Promotes Environmental Planning, Pollution Prevention, and Public Participation
Director:
Donna Spangler
(801) 536-4484

Info Email: deqinfo@utah.gov

P.O. Box 144810
Salt Lake City, UT 84114-4810
Program Contacts
---
Office of Support Services
Provides Budgetary and Accounting Support Services to the Department
Director:
Craig Silotti
(801) 536 4460

P.O. Box 144810
Salt Lake City, UT 84114-4810
Phone: (801) 536-4440
Fax: (801) 536-4441
Program Contacts
---
Protects Public Health and the Environment From the Harmful Effects of Air Pollution
Director:
Bryce Bird
(801) 536-4064

P.O. Box 144820
Salt Lake City, UT 84114-4820
Deputy Director:  Vacant
Administrative Secretary: Melissa Yazhe (801) 536-4022
Phone: (801) 536-4000
Fax: (801) 536-4099
Authorities
Federal Clean Air Act Amendments
Utah Air Conservation Act
Program Contacts
---
Oversees State's Public Drinking Water Systems; Protects Public Against Waterborne Health Risks Through Assistance, Education and Oversight
Director:
Marie Owens
(801) 536-4207

P.O. Box 144830
Salt Lake City, UT 84114-4830
Authorities
Utah Safe Drinking Water Act
Federal Safe Drinking Water Act
Program Contacts
---
Implements Waste Cleanup Plans and Environmental Responses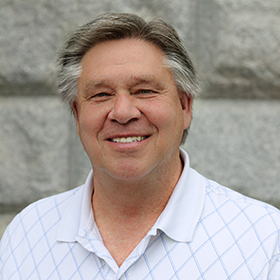 Director:
Brent Everett
(801) 536 4171

P.O. Box 144840
Salt Lake City, UT 84114-4840
Authorities
Comprehensive Environmental Response Compensation and Liability Act (Superfund)
Emergency Planning and Community Right to Know Act (SARA Title 3)
Subtitle I of Resource Conservation and Recovery Act (RCRA)
Underground Storage Tank Program
Voluntary Cleanup Program
Brownfields Redevelopment Program
Program Contacts
---
Division of Waste Management and Radiation Control
Ensures Proper Management of Solid and Hazardous Waste and Protects Utah Citizens from the Harmful Effects of Radiation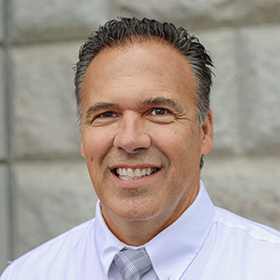 Director:
Ty L. Howard
(801) 536-0203

P.O. Box 144880
Salt Lake City, UT 84114-4880
Deputy Director: Rusty Lundberg (801) 536-4257
Administrative Secretary: Arlene Lovato (801) 536-0202
Phone: (801) 536-0200
Fax: (801) 536-0222
Used Oil Hotline: (800) 458-0145
Authorities
Federal Resource Conservation and Recovery Act (RCRA)
Utah Radiation Control Act
Utah Solid and Hazardous Waste Act
Utah Used Oil Management Act
Waste Tire Recycling Act
Program Contacts
---
Protects Surface and Groundwater Quality to Allow Beneficial Uses and to Protect Public Health
Director:
Erica Gaddis
(801) 536-4312

P.O. Box 144870
Salt Lake City, UT 84114-4870
Assistant Director: James Harris (801) 536-4360
Phone: (801) 536-4300
Fax: (801) 536-4301
Authorities
Utah Water Quality Act
Federal Clean Water Act
Program Contacts
Business Assistance: (801) 536-4000
Engineering: John Mackey, Manager (801) 536-4347
Groundwater Protection: Dan Hall, Manager (801) 536-4356
Information and Data Services: Lenora Sullivan, Manager (801) 536-4367
Monitoring and Reporting Section: Vacant
Records Officer: Linda Gould (801) 536-4317
Standards and Technical Service: Jodi Gardberg, Manager (801) 536-4372
Storm Water Permitting: Jeanne Riley, Manager (801) 536-4363
Surface Water Permitting: Matt Garn, Manager (801) 536-4381
Watershed Protection: Carl Adams, Manager (801) 536-4330
---
District Engineers
Central Utah
Juab, Millard, Sanpete, Sevier, Piute, and Wayne Counties
Phone: (435) 896-5451 ext. 314
Fax: (435) 896-4353
Office Location
c/o Central Utah Public Health Department
70 Westview Drive
Richfield, UT 84701
Southeast Utah
Carbon, Emery, Grand, and San Juan Counties
Phone: (435) 636-1163
Cell: (435) 559-3825
Fax: (435) 637-1933
Office Location
Southeastern Utah Health Department
28 South 100 East
Price, UT 84501
Southwest Utah
Beaver, Iron, Garfield, Washington, and Kane Counties
Phone: (435) 986-2590
Fax: (435) 986-2595
Office Location
Southwest Utah Public Health Department
DEQ Southwest District Engineer
620 South 400 East, #400
St. George, Utah 84770
Tri County Utah
Duchesne, Uintah, and Dagget Counties
Phone: (435) 247-1167
Cell: (435) 630-3852
Fax: (435) 781-0537
Office Location
Tri-County Utah Health Department
133 South 500 East
Vernal, UT 84078
---
If you have questions, comments, or require more information, contact the DEQ Public Affairs Office (801) 536-4400