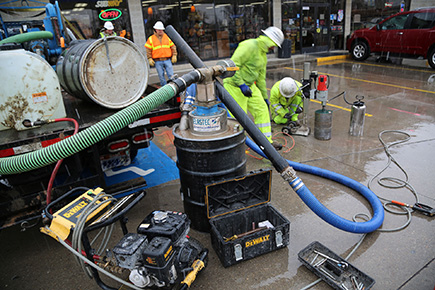 By Brent Everett
Utah residents play a vital role in protecting the environment. The scientists and engineers at the Utah Department of Environmental Quality (DEQ) can't be everywhere all the time or monitor every source of pollution. We count on astute citizens to report environmental incidents to the DEQ that may pose a threat to public health, the environment and/or result in releases of possible contaminants. Federal and State laws require regulated industries, permitted facilities, waste transporters and other groups dealing with pollutants to report any unintended releases into the environment. Regulators call these events spills, releases or discharges. Some spills may also require the responsible party to notify the National Response Center—a federally established system for reporting oil, chemical, radiological, biological and etiological releases into the environment. In some cases, however, the responsible party may be acting in bad faith, ignoring potential hazards, or unaware of the release or spill they may have caused. Notifications of these types of events that may be causing pollution, or worse, harmful conditions to the public by passers-by, neighboring businesses and residents are welcomed by the DEQ. DEQ has a dedicated Environmental Incident Notification telephone number for these notifications. This number is sometimes referred to as the "spill hotline."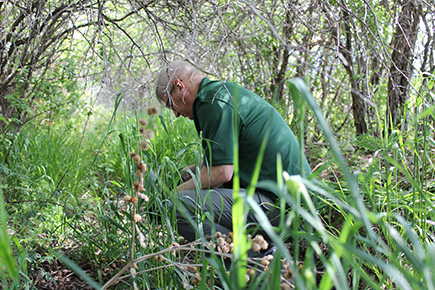 The spill hotline number at (801) 536-4123 is for the reporting hazardous substance release to DEQ. The spill line is available 24 hours a day, seven days a week.
When a call comes to DEQ's through the hotline, it is routed to an on-call duty officer or an answering service who will forward it to a DEQ Duty Officer. These engineers and scientists are the first point of contact. After taking the call and collecting pertinent information regarding the incident, the duty officer directs that information to a variety of entities including other state agencies, local governments, such as our health districts, who may have "touch point," authorities, or resources to help with the incident. They do that by creating and sending via e-mail an Incident Notification report or by directly calling appropriate contacts, and often times, both.
The incident notification report contains the information provided about the incident by the initial caller. It is updated by the Duty Officer as more information comes in from stakeholders, responsible parties, etc. This report's information is used to convey the nature, status, and contacts made regarding the incident.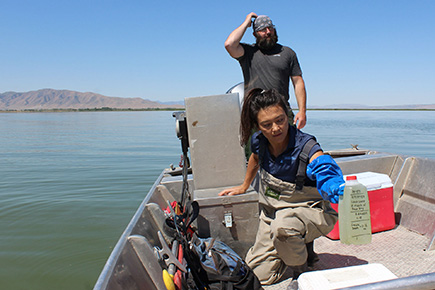 Because DEQ is a regulatory agency, it is not always in charge of cleaning up a spill or mitigating the contamination. Based on authority and jurisdictions, this responsibility may lie with DEQ or with other state and federal agencies or local governments. Sometimes the response requires assistance or oversight from the EPA and DEQ may share a co-regulatory role with them. Responsible parties are ultimately responsible for the cleanup of releases, spills, and discharges.
Cleaning up harmful releases to the environment can take as little as a few hours, several days, months or even years. DEQ employees involved with reported incidents often work long hours to coordinate investigation and cleanup efforts to ensure our citizens are safe and the environment protected.
DEQ's mission is to safeguard and protect Utah's air, land and water for a healthy and prosperous future. The employees are public servants and committed to the people of Utah and our unique, beautiful environment. DEQ employees work tirelessly to solve problems by actively engaging stakeholders, and basing their decision on science and the law.
For reporting environmental incidents, the spills hotline number is (801) 536-4123. Help us keep Utah safe and beautiful*.
* Although the employees at DEQ do some pretty incredible work, they aren't first responders. If someone suspects that a pollution release poses an immediate risk to human health, the first number to call is 9-1-1.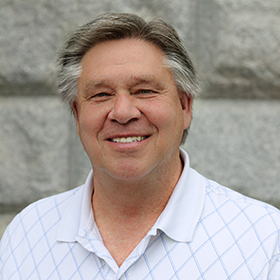 I am the Director of the Division of Environmental Response and Remediation and have been with the agency for more than 24 years. I served as a project manager, section manager and branch manager in the Superfund Program before becoming Director. I am a Utah-registered Professional Geologist, with B.S. and M.S. degrees in Geology from Brigham Young University and an MBA from the University of Utah. In my "spare time," I work as an adjunct faculty member of the Biology Department at Utah Valley University teaching Human Anatomy.