We monitor for two health concerns in popular Utah lakes, reservoirs, and rivers
These blooms develop when naturally occurring cyanobacteria in the water multiply very quickly to form green or blue-green water, scum, or mats.
They are introduced to a water body through fecal contamination and can't be seen with the naked eye.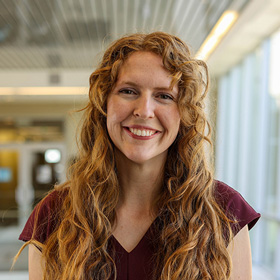 Dr. Hannah Bonner
Recreational Health Advisory
Program Coordinator
We're Here to Help!
We post conditions on this website as soon as we have new updates. Have a question that isn't answered here? Hannah, our program coordinator, is happy to talk with you.