By Eleanor Divver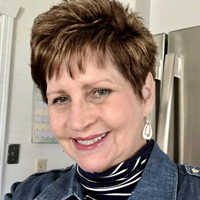 Susan Dowdle, a senior-aged, Davis County resident, decided to test her home for radon after learning her stepdaughter's mother had been diagnosed with Stage 4 lung cancer. The cause of her cancer was directly linked to exposure to unmitigated radon gas in her house. She purchased a radon test kit from radon.utah.gov for $10.95 (if purchased at a hardware store or online marketplace it would cost about $50) and deployed the easy-to-do test in her basement.
After waiting 7-10 days, her test revealed that her home was three times the EPA Action Level at 12.6 picocuries (pCi). This level is the equivalent to smoking one-and-a-half packs of cigarettes a day. EPA recommends action is taken after 4 pCi. Living on a fixed income, Dowdle had a dilemma. How was she going to find the $1,500 for a radon mitigation system?
After conducting a lengthy search on the Internet, she discovered the Utah Radon Coalition (URC) and found they provide financial assistance to low-income households for radon mitigation. The URC is Utah's only nonprofit, all-volunteer, 501 (c)(3) provider of radon awareness, advocacy, and community service programs. Their mission is to save lives by eliminating exposure to radon gas. Their services are threefold:
Collaborating with the Utah Department of Environmental Quality indoor radon program, they help provide free radon awareness seminars to the 2.2 million Utah homeowners.
They also provide non-lobbying advocacy services to compel owners of high-capacity buildings (schools, daycare centers, etc.) to test their facilities for radon.
They offer free to low-cost radon testing and mitigation to low-income residents across the state.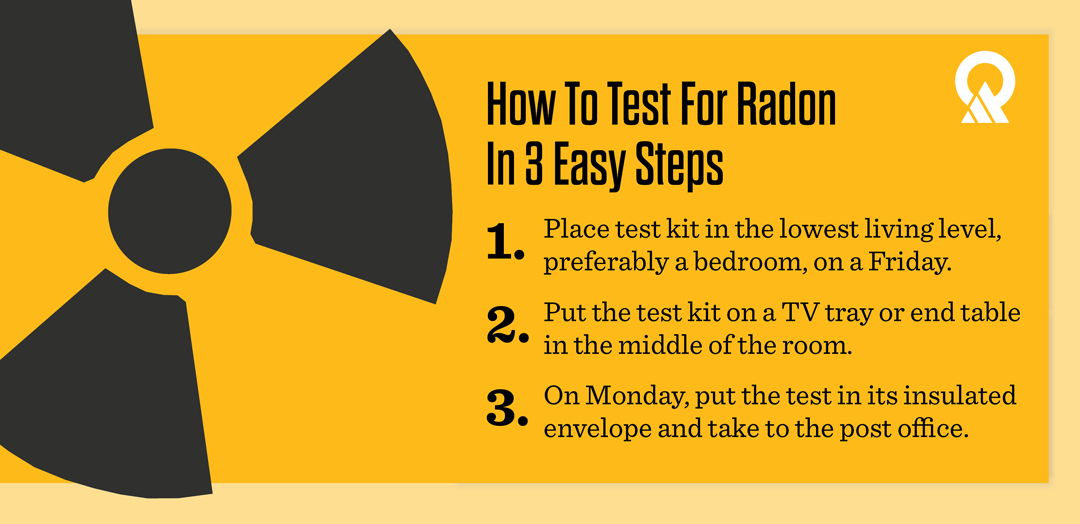 Susan submitted her application for help with the mitigation services, which she found on the website, and was deemed eligible by the URC Board of Directors to receive this service. In her case, these services include a steep discount in price for the mitigation system by Radon Be Gone, a Davis County radon mitigation company that will install the system, and the URC paying two-thirds of the remaining costs of the project.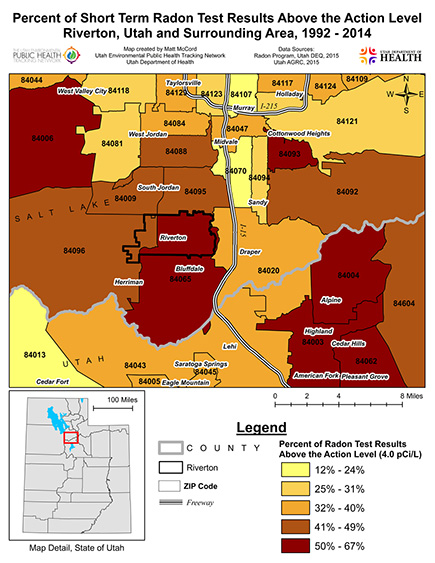 Radon, a radioactive gas caused by naturally-decaying uranium in the soil, claims about 21,000 lives each year and is the leading cause of death from lung cancer among nonsmokers in the United States. It is estimated that 1 in 3 homes in Utah have elevated radon levels.
Exposure to radon is a preventable health risk. The only way to know if your home has elevated levels of radon, since you cannot see nor smell the gas, is to test.
If your test results come back elevated or higher than 4 pCi, it will cost around $1,500 to get rid of elevated levels of radon from your home by sealing cracks in the foundation and adding a ventilation system. We have compiled a list of certified mitigation professionals on our website here.
For those who live in Salt Lake County, you might qualify for mitigation help from Green & Healthy Homes (GHH). Green & Healthy Homes assist underserved families that deal with asthma or other pulmonary issues. GHH will work to rid your home of indoor lead, radon, mold, pet danders, dust, and dust mites so that family members spend less time in the ER or at the doctor and more time at work & school. For residents outside of Salt Lake County, Utah Radon Coalition, as mentioned before, can be of help. With as much time as we spend in our homes, it is important for you and your loved ones to prevent Radon exposure. For more information about Radon, its effects and prevention please visit radon.utah.gov.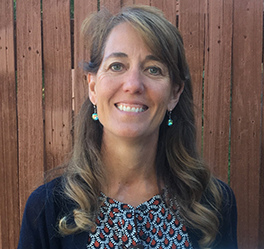 I have worked in the radon field for 15 years, most recently as the radon coordinator for the Department of Environmental Quality. I enjoy being outdoors with my family and golden retriever.