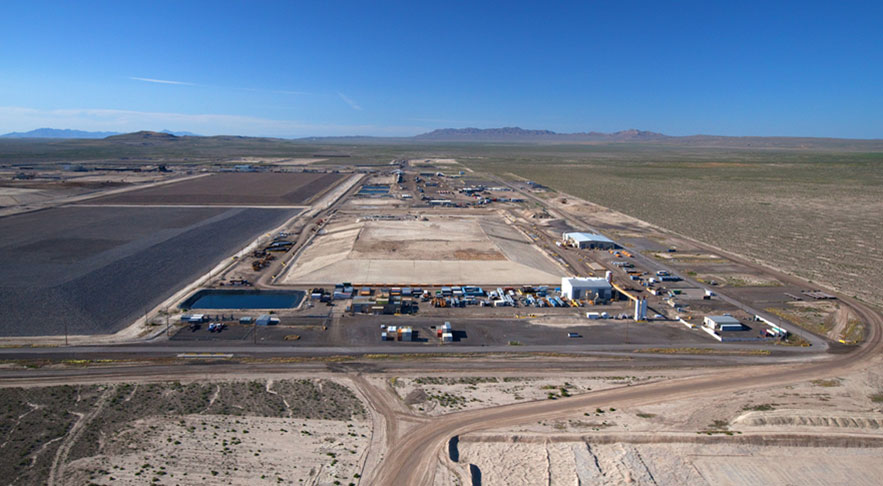 EnergySolutions is a Utah-based company that operates a commercial treatment, storage and disposal facility five miles south of the Clive exit on Interstate 80 in Tooele County and approximately 80 miles west of Salt Lake City. The facility itself is about one square mile in size and is located in a remote desert area, approximately 20 miles from the nearest residence. The depth to groundwater averages about 30 feet.
EnergySolutions is licensed to handle several classifications of radioactive material and waste:
The EnergySolutions facility has two radioactive material licenses issued by the Utah Division of Waste Management and Radiation Control (DWMRC):
The EnergySolutions facility has two permits, one issued by the DWMRC and one issued by the Division of Water Quality and overseen by the DWMRC.
Compliance History
About Radiation
To learn more about Radiation, we recommend Radiation Answers, sponsored by the Health Physics Society.
---
2021 Public Notices
EnergySolutions Mixed Waste Facility Treatment Variance Request
2020 Public Notices
EnergySolutions LLC: Treatment Variance Request for Wastes Containing PCBs
2019 Public Notices
EnergySolutions LLC: Amendment 25 to Radioactive Material License No. UT 2300249
EnergySolutions LLC, Mixed Waste Facility: Treatment Variance Request
---
Contacts
Division of Waste Management and Radiation Control, Low Level Radioactive Waste Section