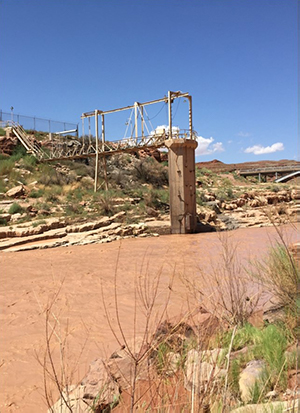 The Division of Water Quality (DWQ) is working with the U.S. Geological Survey (USGS) to monitor suspended sediment concentration (SSC) in the San Juan River using acoustic Doppler velocity meters (ADVM). This is a 10-year project that began in 2018 and will take place at a single site on the San Juan River near Mexican Hat, Utah.
This work will serve several purposes, including:
Test the use of ADVM as a surrogate for SSC.
Improve understanding of sediment transport processes.
Calculate seasonal and annual sediment loads.
Develop relationships between SSC and total metals.